Over 30 different causes will be represented on Sunday when the Buccaneers take on the Indianapolis Colts as players participate in the NFL's My Cause, My Cleats initiative for the fourth-straight year.
As has become tradition, Bucs players unveiled their cleats on "Unboxing Day," held on Wednesday, at AdventHealth Training Center. Each cause represented is a direct reflection of charitable initiatives that players hold closest to their hearts.
For the third consecutive year, multiple players and football staff will wear cleats with the National CMV Foundation logo in honor of Bucs Director of Player Personnel John Spytek and his family. He and his wife, Kristen, spearheaded the creation of the foundation, for which Kristen serves as president, in honor of their daughter Evelyn, who passed away from complications due to CMV, or cytomegalovirus, at just two years old. You'll see a big heart with the inscription '4EVS' on the cleats of left guard Ali Marpet and right guard Alex Cappa come Sunday.
"[Getting to participate] is awesome," Marpet said. "I have the National CMV Foundation, which is a foundation John Spytek [Bucs Director of Player Personnel] started after his daughter was diagnosed and passed because of complications with the disease. It's the third year I'm rocking the CMV cleats - it's [Alex] Cappa's second year and we're happy to do it."
"We are just so grateful and humbled by their generosity in repping our organization," Kristen Spytek, wife of John, said of having both Marpet and Cappa wear their CMV cleats for another year. "It's a passion project for us, so it's deeply personal. The mission really touches us and it's something that we absolutely want to see through. We're thrilled to have the backing of the Bucs' organization and bring attention to this little-known but very common virus that affects so many infants every year."
Multiple players will also be wearing cleats in support of the American Cancer Society, including defensive backs Jordan Whitehead and Mike Edwards. For Edwards, the cause hits close to home with his mother being a cancer survivor and losing both his aunt and cousin to various forms of cancer.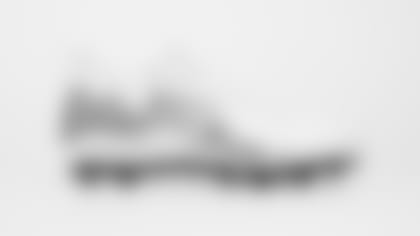 Then there are players championing causes that are with them all year round, like safety Darian Stewart with his Stewart's Standouts Foundation. Stewart is in the sixth year of his efforts that focus on youth education in his hometown of Huntsville, Alabama. His foundation sponsors a STEM room in the local Boys and Girls Club that Stewart himself attended while growing up.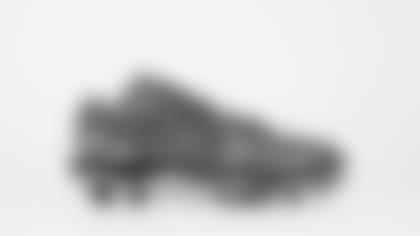 Tight end O.J. Howard has his Got Da Juice Foundation logo on his cleats. Quarterback Jameis Winston will again be wearing cleats benefitting his Jameis Winston Dream Forever Foundation along with the Juvenile Diabetes Research Foundation.
Then there are guys like running back Peyton Barber, who will be wearing glittery cleats that include the John's Hopkins All Children's hospital logo. They also include a drawing of 'my guy,' a teen named Michael that Barber met during a visit to the cancer ward of the hospital just a few months ago. Michael was informed his cancer had returned just after his father had passed away and the story moved Barber to champion his cause this Sunday.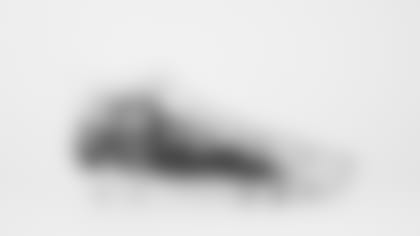 During all Week 14 games, NFL players across the league will wear their hearts on their cleats. More than 900 players throughout the NFL are planning to showcase their causes on-field during My Cause, My Cleats. Selected causes represent hundreds of different charitable organizations with varying focuses.
NFL players have the opportunity to raise funds for the causes of their choosing by auctioning their cleats at NFL Auction; 100% of funds raised will be donated to charities selected by players. Fans may bid on game-issued player cleats at NFL.com/Auction and help players raise funds for their chosen causes. In addition, fans can visit http://www.nfl.com/mycausemycleatsto learn more about each player's chosen cause.
And tune into the Bucs' matchup with the Colts on Sunday at 1 p.m. to see all the different designs take the field.