The Carolina Panthers' 12th consecutive regular-season win (dating back to last year) has them among a group of three 8-0 teams, but the only in the NFC. Panthers' QB Cam Newton continues to draw support for his MVP candidacy, but some specific improvements on defense may have as much to do with the team's rise. The rest of the NFC South suffered defeats in Week Nine, with the Saints bidding farewell to their three-game losing streak and the Falcons falling for the third time in four weeks.
With Atlanta taking a week off to recharge and the Saints and Panthers both headed out on the road after extended home stands, it's time once again to check in on the headlines from around the NFC South.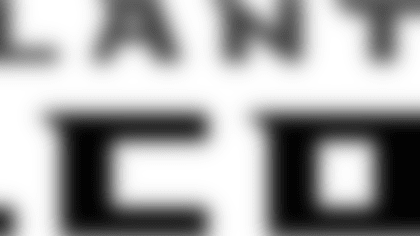 Atlanta Falcons (6-3): After a 4-0 start, the Falcons have gone 2-3 in their last five, with those two victories coming by a total of nine points over Washington and Tennessee, and with the offense struggling to put up points after a hot start. The Falcons are still very much in the NFC playoff hunt – they would be the second Wild Card team if the playoffs started today – but it's probably a good thing that they are now getting a chance to reset during a bye week.
Head Coach Dan Quinn wants his players to rest and recover over the next week and then return to practice next Monday ready to "let it rip," as reported by the Atlanta Journal-Constitution. "We are going to find [ways to improve] and go attack every single spot that we can," said Quinn. "That's our mindset and that's what we'll go do."
I still think this Falcons team good enough to snatch a wild card spot. Take this bye week and fix these wrinkles

— Nate Butler Jr. (@ATLSportsNate) November 9, 2015
Atlanta's last game before the bye was a 17-16 loss at San Francisco, the ending of which hinged on Quinn electing to kick a short field goal on fourth-and-goal from the one with three minutes to play. Quinn stood by the decision after the game, believing his defense could get the ball back for a game-winning drive, but San Francisco was able to run out the clock. Outside the organization, that decision has been received less positively. To say the least.
While the decision to send out the kicking unit may have been debatable, at least Quinn could be comfortable knowing the kick would go through. Atlanta's special teams have been outstanding this year – (ranking in the top 12 in punt return average, gross punting for and against, net punting for and against and touchdown percentage) – and they had another big game Sunday in San Francisco.
Of course, the Falcons expected to score more than 16 points against the 49ers, particularly after an opening month in which 34.3 points per game. Wide receivers Julio Jones and Roddy White expressed confidence in QB Matt Ryan and play-caller Kyle Shanahan after Sunday's game but both Jones and White said the offense needs to "play faster."
While White has made several references to his desire to be more involved in the offense, including another one recently, Jones keeps rolling right along with another 10-catch, 137-yard game against the 49ers. Jones already has 80 catches for 1,029 yards – both NFL highs – and he's on pace to be the sixth receiver to surpass 1,700 yards in a season.
NFL note-master Randall Liu gives Panthers fans a reason to be excited about a possible return trip to the Super Bowl…
…where they might just end up facing the Patriots again in an XXXVIII rematch (oh, you can get a sneak peek at the Star Wars plot here, too, if you so desire):
The Panthers had a 37-14 lead over the Packers with just over nine minutes to play but had to hold off a furious rally to win by eight, even to the point that Aaron Rodgers had the ball and a first down at the Carolina nine with 2:31 to play. They got it when DT Kawann Short pressured Rodgers into an errant fourth-down throw that was intercepted by LB Thomas Davis.
Newton had paced the Panthers to their big lead by throwing for 297 yards and a season-best three touchdowns, averaging nearly 20 yards per completion on 15-of-30 passing. His 19.8 yards per completion were the second-highest by any quarterback in a single game this year, after a Colin Kaepernick 21.3-yard average against Baltimore in Week Six. It was the kind of performance that boosts a player's MVP candidacy. And, of course, Newton continued to make plays on the ground, rushing for 57 yards and a touchdown on nine carries. ESPN.com's David Newton says that the Panthers are finally comfortable with letting Newton run. Overall, Newton's passing stats may not scream MVP, but there are plenty of supporters for his cause, including one former player who has teamed up with MVP quarterbacks before.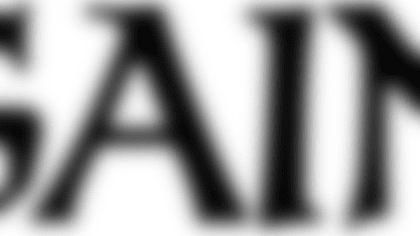 New Orleans Saints (4-5): The Saints, who haven't scored fewer than 27 points in a game in a month, got in another Superdome shootout on Sunday, this time with the visiting Tennessee Titans. A week after taking an incredible 52-49 decision over the Giants, the Saints dropped this one in overtime, 34-28, on a Marcus Mariota-to-Anthony Fasano touchdown pass. That snapped the Saints' three-game winning streak and robbed them of some of the momentum they had built up.
Drew Brees remained sharp, following up his 500-yard, seven-touchdown outing against the Giants with another 387 yards and three TD passes on Sunday. He got a lot of help from RB Mark Ingram, whose playtime increased as he saw 26 touches (including 22 of the team's 24 running back carries) and gained 96 yards. As Ingram becomes more involved, C.J. Spiller continues to see his snaps decrease, which is something of a head-scratcher to ESPN.com's Larry Triplett.
Head Coach Sean Payton was critical of both the coaching staff and the players after Sunday's loss, but he dismissed talk of changes to either group, saying, "We're not talking about personnel changes. We're talking about just the fundamentals." Still, as the Saints' defense sinks to 31st in the league in both points and yards allowed, there are certainly some outside the organization who are discussing the future of Defensive Coordinator Rob Ryan.
For the second year in a row, the Saints rebounded from a slow start to the season to get back to 4-4, then slipped back under .500 with an overtime loss at home (27-24 to San Francisco in 2014). That 2014 squad limped to a 7-9 finish, but this year's players insist the similarities end there. Given that Sunday's overtime loss was the Saints' first defeat in a month, there are others who agree that this year's Saints aren't ready to break.