44 seconds. No timeouts. Down 13-9 against the Los Angeles Rams in Week Nine, the Tampa Bay Buccaneers needed to drive 60 yards. From first-and-goal with 13 seconds on the clock, the ball was snapped, and running back Leonard Fournette motioned to the left side of the formation as quarterback Tom Brady faked a handoff. Tight end Cade Otton chipped the linebacker, giving the illusion of a run, which deceived the Rams' bunch formation, drawing eyes. Instantaneously, Otton pivoted and turned his body around to catch a perfectly timed pass out of the flat, resulting in a wide-open path to the end zone – encapsulating football in true, thrilling fashion. Capping off a well-oiled drive, Otton, sealed the victory at Raymond James Stadium. That moment in his rookie season will forever be etched in Otton's brain, not for the accolade itself but for the person he knew was watching it unfold from above.
Otton sat down at the AdventHealth Training Facility, faced with a juxtaposition of events – a day removed from that momentous occasion in his career and a week past burying his mother, Sally Boettger Waterstradt Otton, who passed away suddenly at the age of 50. She had battled Parkinson's disease for over a decade, exemplifying strength amidst the pernicious diagnosis.
In 2010, news came that shattered Cade's carefree childhood. The words 'degenerative,' 'progressive' and 'no-cure' pervaded his thoughts and became the main headline to a recurring nightmare. His mother, a mom of three, a triathlete and a longtime physical education teacher in Olympia, Washington, would endure a debilitating battle. The first sign was a small muscle tremor. Inconceivably at 11 years old, Cade's life turned upside down in a single instant.
"My mom was just sitting on the couch with my dad and her big toe was just wiggling a little bit. She said, 'Come look at this!' We thought it was kind of weird, so we took her to the doctor to see what was happening. We had no clue that it would be a diagnosis like that. Once she got the diagnosis, I started to learn a lot of things and just researched what the disease entailed. We all cried for a day, but my mom was just so determined to just keep moving forward and to be happy about the things she could do."
Parkinson's disease is a progressive disorder that affects the nervous system and parts of the body controlled by nerves. It occurs when brain cells that create dopamine – a chemical that coordinates movement – either stop working altogether or die. Symptoms and side effects vary from person to person based on severity. They start slowly and progress over time. Tremors are common but the disease can also cause stiffness or slowing of movement. In addition to tremors, other signs include impaired posture and balance, loss of automatic movements and speech and writing changes. There is no cure for Parkinson's but there are medications that can improve quality of life, reduce symptoms and provide therapy short-term.
The prevalent disease does not discriminate, and estimations suggest that nearly one million people in the United States and more than six million people worldwide are affected by Parkinson's. For Cade's mom, the first symptom was a noticeable tremor, allowing her to still perform her usual tasks and routine as an athlete. However, as time progressed and the disease strengthened in her frail body, the motor skills diminished.
"At the point she was diagnosed, she was still running, competing in triathlons, and was doing everything she would usually do. As time went on, motor skills got taken away and mobility and stuff like that. Towards the end of her life, she was not able to go on runs as much or drive, but she always found joy in the little things she could do. That is such a testament to her and her character."
Despite facing a grueling deterioration process that would make most capitulate, Sally Otton chose uninhibited thankfulness. Instead of dwelling on what would not be, she focused on what she did have. With her trademark optimism, gratitude was sustainable. Her acceptance of the disorder did not mean defeat or resignation, but the contrary, allowing peace to permeate and perspective to embolden. Living with the condition did not break her, and instead, Sally stayed true to herself as the disease took its toll physically. The joy she radiated and the courageous spirit she embodied inspired her family. Circumstances do not define character but reveal it, bearing one's true soul.
"As her kid, she never let us know what she was going through. She was always just so joyful and was always doing just whatever she could to help and support us. That was all the way up until the end of her life. She was just such a trooper and always powered through what she was going through for her family."
On September 20, 2022, devastation struck. Cade's mother passed away – a day forever entrenched in his mind. Sorrow inhabited his body and founded a new host. At the exact moment Cade received the desolating phone call from his father, he was at a car dealership looking for a second vehicle with his wife Sierra Otton. In that brief millisecond, a pastime engendered a smile on Cade's face as he anxiously awaited a conversation with his mother about their purchase.
"It's funny because I was with my mom when we got my high school car [Mazda 3]. That was something she always loved to do – negotiate. I had not told her we were at the dealership yet and I was really looking forward to telling her, 'Mom, I negotiated this car and got a deal.' So, we were just about to start, and my dad gave me a call and let me know. It's one of those things you will never forget, and it leaves a pit in your stomach. I have so many things that remind me of her, and I was thinking about her in that moment."
Dealing with loss is similar to the effects of an earthquake. The first mainshock hits, leaving behind destruction as the world crumbles. After, as a rebuild commences to piece back together the shambles, aftershocks arrive unexpectantly. The latter evokes a reaction as memories swarm without warning.
The ensuing day after the tragic phone call, Cade got on a flight with his wife to be with family. The Bucs provided as much time as Cade needed to grapple with the loss of his mother and mourn with loved ones. There is no set formula on dealing with gut-wrenching loss and for Cade, he relied on his faith and family as a coping mechanism to work through the myriad of thoughts and emotions that consumed.
"Not a lot of words could be said but I just needed to be with family. We cried together and that is kind of what those next few days looked like. I am so thankful that I had my wife with me that night and on the plane ride. Those things that rock you to your core, you just have to rely on your foundational beliefs, and I relied on my faith and my family, that is what got me through."
After Cade returned to the field, he began inscribing a few of his mother's signature phrases on his wrist-tape to commemorate her meaningful life and vivacious spirit. Prior to games growing up or on Facetime in recent years, Sally religiously used the same messages. Even though he can no longer physically hear those cherished words, every time Cade steps onto the field donning a Buccaneer 88 jersey, her memory provides a compass for his life.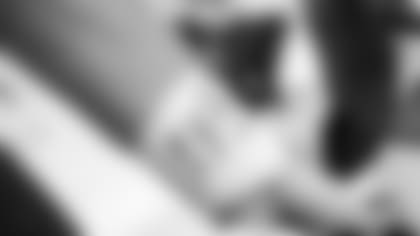 "Every game I have been writing phrases she would say on my wrist-tape. She would always say, 'Have fun. Love you. Be safe.' I just try to write little memories of her on my wrist so I can look at that and have some perspective. I just love to think of her during those times."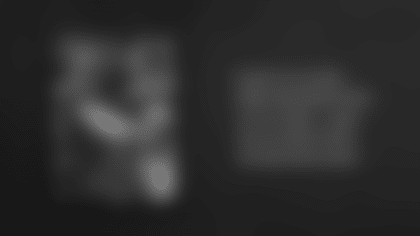 As Cade reflected on the past, he adjusted in his chair, attempting to quantify the unequivocal influence of his mother. While he vocalized Sally's loving attributes, his voice quivered, and his eyes gleamed with tears.
"I just think about how she loved to laugh. She would always do whatever it took to make someone else happy. I have these memories of going into my mom and dad's room to say goodnight. Usually, it would not even be anything and me and my mom would just start giggling. My dad would just sit there confused, 'Like, what are you guys talking about?' She just exuded so much joy all the time and another thing about her is she is an awesome competitor. She competed in triathlons and ran half- marathons and stuff. My dad's a football coach, my grandpa was a football coach, but my mom was a really awesome athlete and was such a supportive mom. She was truly great at whatever she did and a lot of times, it was just being a friend, supporting us in whatever we did as her children.
"In my sport and in my job, I just want to do the best I can to exude joy like she did. Also, just compete like she did. Also, family wise, to love unconditionally and to support unconditionally like she always did, and I think about her every day and how I can best do that."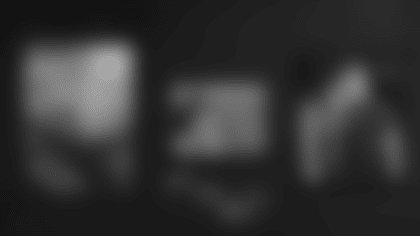 The gridiron runs in Cade's veins, a part of his fabric growing up in Tumwater. He played for his grandfather, legendary high school football coach Sid Otton. Sid coached for 49 seasons and is the all-time winningest coach in state history, including six state championships. Cade's father, Tim Otton, was the defensive coordinator at Tumwater under Sid. His uncle Brad was a two-year starting quarterback at USC and went undrafted in the 1997 NFL Draft before signing with the (then) Washington Redskins. Football became instilled in Cade at a young age as he absorbed X's and O's chatter daily. Over time, the nuances clicked. The sport became a source of joy for the family and is now a sanctuary to channel grief.
Cade, the Buccaneers' fourth-round draft pick out of the University of Washington, has quickly learned an NFL playbook, which dives into a culmination of route breakdowns and defensive coverage adjustments. Earning the trust of future Hall of fame quarterback and reverse-aging marvel Tom Brady is no easy feat. However, Brady has looked to Otton often – a rarity for a first-year tight end. Historically, it is uncommon for a rookie at the position to make an immediate impact. Going from the collegiate game – where players either serve as essentially a large slot receiver or solely an in-line blocker - to the intricacies of the pro level, usually requires a lengthy acclimation period.
"The connection with Tom, that is hard, and that connection really comes in games," Cade's tight end coach John Van Dam described. "You can make some catches in practice that earn his trust, but when you go out there and make tough catches for him on gameday, that is just time on task. You can't really do that in practice. It has to be live reps. He has obviously been able to build his trust and is continuing to do that, being in the right place at the right time and finishing with the ball in his hands. He has done a great job of that… He is going to give you every single thing he's got on gameday, which is really all you can ask for out of somebody. He is smart, he is tough, he is dependable – which are three qualities that I think are important to have success in this league for a long time.
"There were a couple of plays this past week in Germany back-to-back. One play was when Tom audibled or checked the other way and Cade was supposed to pull. Anyway, he had a mental error. He screwed up and did not do it. He knows he did not do and failed to execute. A lot of guys, especially rookies, would beat themselves up or crumble about it and it would affect the next play. Well, the next play, Cade made a great read and had a great block on the linebacker, and we sprung a run for 10 yards. When he came off, we were talking about it and I said, 'Hey, you just can't let a bad play turn into multiple bad plays.' He was able to forget about it and move on and be great on the next play. To me, that shows a lot of maturity."
Despite missing the Week Three game against Green Bay to grieve alongside his family, Cade led all rookie tight ends in receptions and receiving yards following Week Nine after recording five receptions for 68 yards (career-high) against the defending Super Bowl champs. As a catch-point finisher and disciplined route-runner, Cade is a dynamic threat that has solidified the Bucs' aerial attack. As a prototypical 'Y' tight end for Tampa Bay, Cade possesses body control to track and extend outside of his frame without breaking stride and is an accomplished in-line blocker, holding point in the run game. As Cade strives to cement his own legacy in the NFL with the Bucs, he is propelled by his mother's imprint.
"When you grow up your whole life and your mom is watching you play and then she is not there, there are different things and a different mindset that I am sure were going on within him, but he handled it as best as he could and has showed up every day," John Van Dam stated. "His maturity level definitely shined throughout that process, but it is still ongoing."
During the league's annual 'My Cause My Cleats' campaign, highlighting impassioned player commitments to charitable causes that serve as catalysts in the community, Cade has chosen to represent the Michael J. Fox Foundation in honor of Sally. The goal is to eradicate Parkinson's and provide short-term alleviations for an improved quality of life for patients enduring the devastating disorder.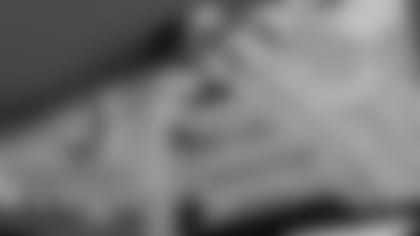 "The goal is to illuminate Parkinson's disease and to find a cure, ultimately. The [Michael J. Fox Foundation] wants to put themselves out of business. I think that is really cool. My mom and dad both worked with them and really liked the experience with how they worked with patients. They take calculated risks with different medications and clinical trials and my mom was one of the patients who was just willing to do those things in order to help further the cause. So, that is something that I will be passionate about going forward, working with them and trying to find a cure for Parkinson's."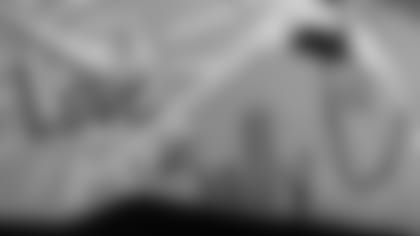 Coordinating with the narrowed initiative has provided an outlet for Cade to help families who share a mirrored hardship. He will continue to use his platform to cultivate change and optimize growth through the Michael J. Fox Foundation to slow the progression of Parkinson's. Cade will strive to be the person his mom encompassed. To those who knew Sally, she would be described as someone who fiercely loved and prioritized family; one who seldom spoke of her own struggles or fears that accompanied the degradation process but encouraged so that Cade could one day accomplish his dream. She built the foundation that Cade will manifest as he embarks on his NFL journey. Her presence and personification of resiliency have become the driving force behind Cade's ascension.