Father's Day engenders a variety of thoughts and emotions for every individual around the world. For Tampa Bay Buccaneers linebacker Lavonte David, the annual day of recognition emboldens him as he transitions to a new role: fatherhood.
Lavonte reclines in a desk chair under the illumination of overhead lights at the AdventHealth Training Center. It's June and he is at a crossroads – 11 months past a gut-wrenching loss and now enters a joyful milestone. He faces a dichotomy, enraptured by the birth of his first child and flooded with emotions in reminiscence of the person who is no longer physically here, his dad, Edward Nelson. The man in whom Lavonte credits everything. As he slowly swivels in his chair, his eyes dance as memories permeate.
"My dad, he was a hard-core, old-school man who if you put your mind to something, he was going to push you to be the best at it," David described. "I remember when I told him I wanted to play football and he just sat me down. He said, 'Are you sure this is what you want to do?' He took me through the steps of what all it takes to be the best I could be playing football. Honestly, playing in the NFL wasn't a goal when I was little.
"Growing up I just wanted to do it because it was fun and he told me, 'If you are going to do this, you have to be good in school. You got to be where you are supposed to be,' and from then on, it helped structure me into who I am today. Just, being what I need to be. Every time I needed to go to practice, he did everything he could to get me there whether we had to take the bus, had to ride a bike, or take the car. So, he definitely instilled that in me."
Despite being a basketball player himself and enthusiast for the sport, Mr. Nelson came to every one of Lavonte's football games. He played the stay-at-home dad role and made countless sacrifices, finding a way to show consistency from the sidelines. His presence was felt, and he became the voice in Lavonte's head pushing him to new, unimagined heights. Long before fame and the pedestal that accompanies being a household name in the NFL, Lavonte absorbed an important concept from his dad: unwavering "support" from Little League to Super Bowl LV. His constant vocalization through the years has become not only the narration for Lavonte's football journey but the driving force to the destination. The NFL may not have been Lavonte's committed dream as a child, but his dad always knew he was destined for greatness. Through unadulterated motivation, Lavonte's dad manifested reality.
"In Little League you didn't have enough space for the stands so he would sit down on the bench. I used to hear him call me, and I would look back. He'd say, 'C'mon. Get it together.' Just rooting me on. Sometimes, it wasn't all bad. 'Good job. Keep it up. Keep it up.' It went all the way through high school, and I remember in college, I heard him. There were thousands of fans, and I could still hear him. Then in the league, I couldn't hear but after every game, he would walk up to me and let me know. I just remember every time I would be down on break coming back from camp, we would talk. He would just give me a great, big hug, and let me know, 'I'll always be there to support you.' That is one thing I love about my dad. His support, my success is his success. He did it from the background. He was happy that I was happy. When I made a play, it felt like he made a play. I appreciate him for just being a father. He didn't have all the money in the world. He didn't have all the resources in the world, but he made it happen for his kids. That's why I really respect and appreciate him."
In the beginning stages, Lavonte played for the Liberty City Warriors, the youth football organization founded by 2 Live Crew rapper and Liberty City native Luther Campbell. At Miami Northwestern High School, Lavonte served as the team's strongside linebacker, roaming from sideline to sideline. He was a tackling machine near the line of scrimmage and could efficiently cover receivers downfield. As the heart of the Northwestern defense, Lavonte began his college career at Fort Scott (Kan.) Community College due to grades. He was not going to be eligible to play as a freshman and decided to go the JUCO route so he could play right away. After two seasons, the two-star high school prospect had transitioned to a four-star JUCO transfer.
He chose to continue his collegiate career at Nebraska in 2010. During his two-year tenure with the Cornhuskers, he recorded 276 tackles (143 solo), 11.5 sacks, three forced fumbles and two interceptions. Though he jumped off the screen with rare instinctiveness and a knack for diagnosing plays and anticipating both in the run and pass game, the knock on David was his size. He measured in at 6-foot, 225 pounds at Nebraska – considered a bit small by NFL inside linebacker standards.
Enamored of David's sideline-to-sideline range and ability to make plays in coverage, the Buccaneers made one of the most impactful moves in the franchise's history. The club traded up 10 spots in the second round of the 2012 NFL Draft to grab that 'undersized' linebacker from Nebraska. A decade later, Lavonte is not only the longest-tenured player on the Bucs but holds Tampa Bay's career records for tackles for loss (133) and fumble recoveries (17).
Entering his 11th season, he has accounted for more than 1,200 career tackles. Despite his consistent ability to wreak havoc on offenses, Lavonte has repeatedly been criminally underrated. He spent the first eight years of his career without a playoff appearance, but despite the team's place in the standings David remained steadfast and determined – much like his dad's uplifting vote of confidence.
The hard work culminated in the coveted yet elusive goal. On February 7, 2021, the Bucs dethroned the Chiefs in Super Bowl LV, cruising to a 31-9 victory on their home turf at Raymond James Stadium. The matchup capped off a challenging year for the NFL amidst the coronavirus pandemic, which resulted in postponements, depleted rosters and many games being played in front of empty stadiums. Tampa Bay's defense spearheaded the effort, crippling the Kansas City offense and Patrick Mahomes. Throughout the contest, David swarmed tight end Travis Kelce, limiting the Chiefs' zone-buster and YAC- threat. With fluid hip flips to close the gap, David posted two pass breakups in the clash against Kelce that shifted the momentum to Tampa Bay. The way he was able to get from point A to point B was apparent, bolstering the defense.
Todd Bowles' formidable front held the Chiefs' without a touchdown and David played a significant role in the team's historic season. However, the prestigious ring is not his most important keepsake from that climactic day. In actuality, the storybook embrace is what usurps the Lombardi Trophy. Through the confetti-filled air, Lavonte ran to his dad, a moment entrenched in his mind forever.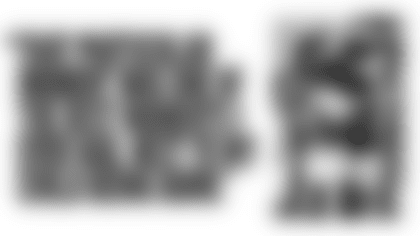 "That particular moment was one of the best moments I ever had, next to my child being born," said David. "Besides getting to hold my child, that moment – since the Little League, he has literally been there every step of the way – then you see me accomplish the ultimate thing on the highest level and that was one of the best feelings I have ever had. I just remember telling my wife, 'Where's my dad?' I just wanted to find my daddy. He gave me a huge hug. To this level, he has seen me down a lot. He has seen me up sometimes. Obviously, you know, I've been with this program for nine years at the time and we had a lot of hard times. He had been there through the hardest times and was on my side the whole time, keeping my head up. It was a great feeling just to share that feeling with him."
Lavonte was a captain on the Buccaneers' Super Bowl championship team, a product of his passion, work ethic, character, and leadership; qualities he absorbed from watching his dad.
"My dad, he was an outgoing person," he said. "Everybody gravitated towards him. They called him, 'the dad of the block.' He never met a stranger. He happily spoke to everyone. I still remember to this day vividly - I remember he was in the hospital, and he was joking with the nurse. He was in bad shape, and he was asking the nurse how she was doing. I thought, 'How? You are in this situation, and you are still upbeat.' He said, 'I don't care about that. I know what is wrong with me, but I just want to make sure everybody else around me is good.'
"He always treated people a good way no matter how bad things maybe looked for me. Somebody may be going through something just as bad or even worse, so I took that from him. I saw that growing up. Whoever walks by me, I say hi. I make sure I speak. I make sure I know how their day is going. That could change their whole day, so I take that from him."
On May 8, 2021, following the Bucs' title win and what appeared to be an unequivocal life pinnacle, Lavonte put a stamp on his academic career at Lincoln Memorial Stadium, fulfilling a vow to his family. He returned to Nebraska and received his college degree in criminal justice. However, on that momentous day, devastation struck. The dreaded 'C' word hit, enveloping the man who had never left his side, ushering in disillusion. A life so considerable that death became unfathomable.
"He had liver cancer," said David. "It spread through his bones and got worse. He was dealing with that, and we did not find out until my graduation, where we just saw him not moving like himself. He was getting slimmer. My dad was always an active person. He would take his walks and then I want to say, my mom passing had an effect on him as well. He eased off stuff a little, but I feel, at least we were able to talk to him. He was able to speak to us and let us know how he felt, how proud he was of us. We had closure with it. He was a great man and I definitely miss him."
Lavonte lost his mother, Lynette David in 2016 to diabetes complications. In July of 2021, his life took a heartbreaking turn two months after earning his diploma and five months after hoisting the Lombardi Trophy. His father, Edward Nelson, passed away at the age of 70. Now, the legacy and memory of both parents lives on in Lavonte, commemorated by the cherished locket he wears around his neck.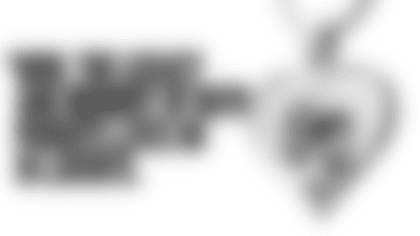 Despite unimaginable tragedy, he gleaned important wisdom from his dad that he will carry with him each day. Though he can't physically hear his dad's voice anymore, every time Lavonte steps on the grass donning his No. 54 Bucs' jersey, advice from his father pervades like a song on repeat.
You're taking bad angles.
"Every day when I am on the field, I can hear my dad in the back of my mind. So, I still have that motivation that I have to be the best that I can be when I'm on the field."
At the Bucs' headquarters following mandatory minicamp practice, Lavonte shifts in his chair as the words 'what message would you give to your dad' resonate. The silence becomes deafening and as he contemplates the words to convey the impact of the man who shaped him, Lavonte's eyes gleam. He holds in tears as his voice wavers on the opening words, "Thank you."
"Thank you. Thank you for always believing in me. Thank you for always being by my side. I just want to say, thank you for everything. Thank you for telling me that you love me. Thank you for telling me that you're proud of me. Thank you for being there for every accomplishment that I had. He never saw me doing things wrong. That is how I want to be as a dad. It helped mold me into who I am today. He was there whenever I needed him."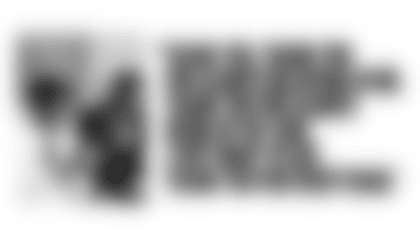 As a parent, Lavonte wants to embody the person his dad encompassed. The most potent moral compass in Lavonte's life and hidden strength was the love that his dad exuded. The same traits that Edward Nelson developed in him, he wants to instill in his baby girl. Lavonte and his wife, Tondrea welcomed Logan Lynette David into the world on Tuesday evening, May 24th at 7:49 in their home surrounded by loved ones.
"My wife was a real trooper throughout the whole process. We had a natural birth - at home birth. She wanted that comfortable environment; she had her little music playing. She had good energy in the room, just me, her sister, my sister, her mom and then a mid-wife and a doula. She came a week and five days early so baby Logan was ready to come out. My wife did a great job. She was in labor for basically 12 hours. It was amazing. She was a real trooper, so my hat is off to her for sure. A wonderful feeling."
Her middle name is Lynette, a tribute to Lavonte's mother. "She has my mom's first name as her middle name and then David. So, I like it because her initials are LLD and mine is LLD."
The jitters from anticipation leading up to her birth have now turned into complete and utter adoration. Lavonte's main mission was to make his parents proud in every facet of life and now, that same mentality applies in parenthood, to ensure that Logan is proud of him. With commitment to family and fostering a support system, Lavonte conveyed the unrelenting presence he wants to be in her life.
To my daughter:
"I want her to know that I am her biggest cheerleader, and I am her biggest fan. I am never against her. Whatever decision she makes, I don't want to judge her. If there is something that I have a negative opinion about, I will just talk to her and let he know how I feel. You are your own person, and you have to make decisions on your own. I'm going to back you on it, whether I believe in it or not. As a parent, I feel like you just have to be there for your child. Sometimes, you just have to listen. I just want to let her know that I am going to be the biggest supporter that she will ever have. I am going to let her live her life. No matter what, just let her know, 'I will be here to protect her and provide for her' until she is able to do it on her own. At the end of the day, she will always be my baby girl."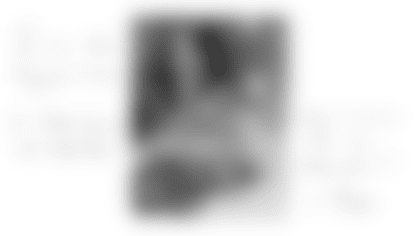 A father's love is revealed through actions. To those who knew him, Edward Nelson would be described as someone who embodied selflessness; One who seldom spoke of dreams or worries but paved the way for Lavonte to accomplish his. He was always by Lavonte's side, a deepened presence, personifying the moral principles that built the foundation Lavonte will use to raise Logan, along with his wife, Tondrea. This Father's Day, Lavonte embraces his past and looks ahead to a bright future as he embarks on the journey of fatherhood.