Rookie Mike Edwards, a third-round pick by the Buccaneers in the 2019 NFL Draft, had been used primarily as a rotational safety so far this season. He has all the attributes you want in a safety, to be sure. He's instinctual, cerebral, had a knack for finding the ball in college, which spilled over to training camp where he got his hands on plenty of interceptions.
But these attributes can also be utilized well as a slot corner. Already used as a rotational player, the Bucs decided to sub him in when they were in their nickel packages, which call for a third corner on the field, to see how he fared inside.
He predictably got a wakeup call early in the game as a result of it being his first time in an NFL game at a position he last played in college. On the New Orleans' Saints' first drive, Edwards got beat by tight end Jared Cook on a 30-yard catch and run from quarterback Drew Brees. No way around that. But Edwards' response was the most telling. Two plays later, Edwards came in on a blitz from the nickel spot and took down utility quarterback Taysom Hill for a loss of nine. It helped force the Saints to settle for a field goal.
Now, if you want to learn more about a guy like Cam Brate's career day, Scott Smith has you covered in his Data Crunch. But if you want to examine a little bit of how Edwards was used and how he possesses a unique skillset that allowed him to be successful in his very first game at a new position, read on. Let's pick up on that sack play first.
---
---
Saints in 11 personnel (with #7 Hill at QB)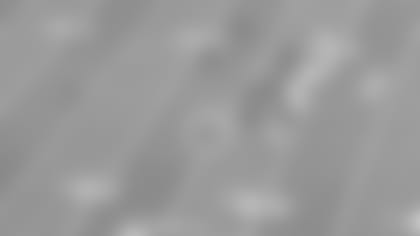 The Saints have some fun personnel wrinkles, don't they? Here's the thing. Yes, there may be a 'utility' quarterback under center in this particular scenario with Taysom Hill, but it's important not to forget it's still 11 personnel. The biggest thing the Saints do is test discipline when they switch out their signal caller or add an extra couple tight ends. Yes, the likelihood of the quarterback taking off and running is higher with Hill than Brees – but he's still lined up in the shotgun and he's still got three wideouts and a pass-catching tight end who just burned you a little bit lined up. Rookie Mike Edwards was the one unfortunately responsible for said burn, but it was one of his first snaps at nickel at a pro level and he bounces back immediately on this play. He's lined up over the slot and the Bucs are showing pressure with six on the line. The Saints are in a tight 2x2 formation with running back Alvin Kamara flanking Hill to his right.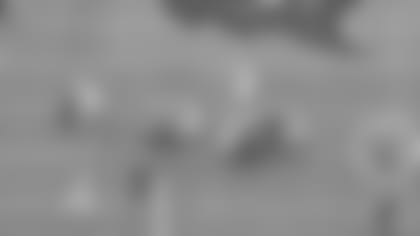 What ends up happening is actually an initial four-man rush, with two of the six dropping into coverage. Then comes Edwards, who has left his man to linebacker Devin White. Edwards comes in relatively unexpectedly and completely uncontested. Defensive tackle Rakeem Nunez-Roches does a great job occupying two blockers, freeing Edwards to beeline for Hill. He gets there and drops him for a loss of nine as Hill is dropping back. It's just as outside linebacker Shaq Barrett, who was inexplicably left one-on-one with the tight end, comes in from the other side. The play was crucial in holding the Saints to just a field goal on their first drive of the game despite getting inside the Tampa Bay 30.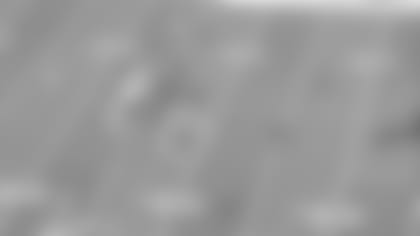 The Bucs are in a two-deep zone look. The Saints have two receivers split out wide with a tight end and slot receiver tight to the formation to Brees' right. Running back Latavius Murray is about seven yards deep in the backfield but ends up releasing into the passing game.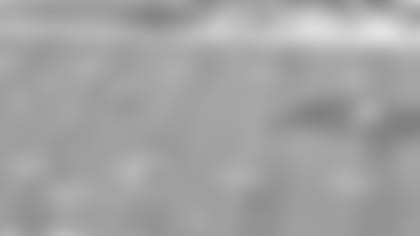 He gives Brees a checkdown option as Edwards has dropped into his zone waiting to see who comes into it. He recognizes Brees taking his option in Murray and comes down quickly to wrap Murray up. Notice how defensive tackle Vita Vea bounces laterally at the line to get a better matchup and is beating his man, putting the pressure on Brees to get the ball out, too. A combination of good play recognition and great speed on the part of Edwards. Murray nets just a two-yard gain as a result. The drive resulted in a punt for New Orleans.
---
---
Saints in 20 personnel with #42 at tailback and #41 in the slot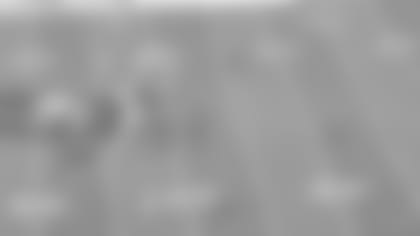 Brees is in the shotgun with fullback Zach Line to his right. Bucs have a split formation up front with two down linemen in a three-tech alignment. Edwards is outside Shaq Barrett in a wide-nine, not quite over the slot receiver, who is actually Kamara. In fact, Edwards looks to be watching Kamara despite not being to his side. The two safeties are deep and Andrew Adams ends up rolling down as help on the two outside receivers at the top of the screen.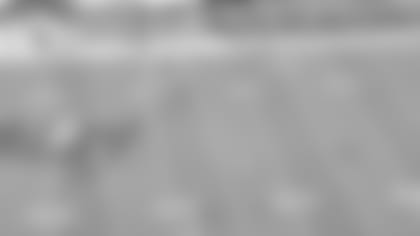 Despite Edwards' eyes, he is in fact matching up with Kamara. Edwards does a good job sticking with Kamara and stops him for just a four-yard gain, tackling him the open field, which is no small feat. It provided a much-needed stop for the Bucs in the fourth quarter, giving the offense a chance to make up the 10-point deficit with about six minutes left in the game.