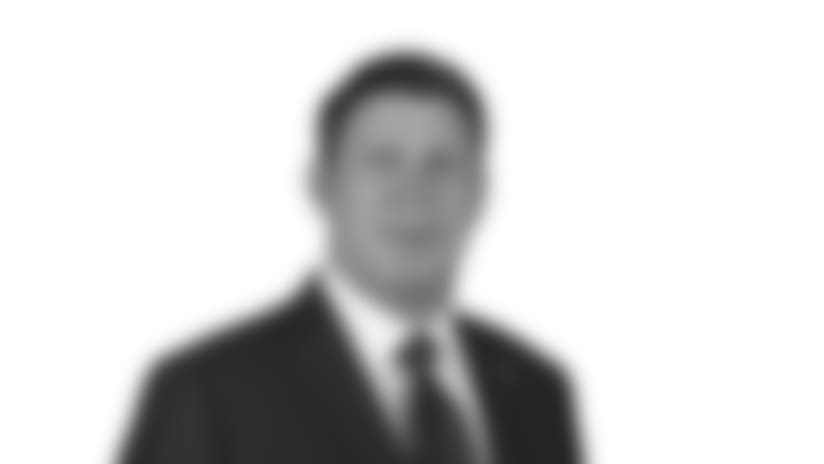 Jason Licht
General Manager
Jason Licht was named the fifth general manager in franchise history on January 21, 2014. Licht (pronounced LIGHT) owns two decades of scouting and player personnel experience with five organizations. In 21 NFL seasons, including one as a coach, the clubs that Licht has worked for have amassed a 181-155 (.539) record, nine playoff appearances, eight division championships, four conference championships and one Super Bowl title.
John Spytek

Director of Player Personnel

Shelton Quarles

Director of Football Operations

Mike Greenberg

Director of Football Administration

Mike Biehl

Director of College Scouting

Duke Preston

Director of Player Development

Rob McCartney

Director of Pro Scouting

Byron Kiefer

Senior National Scout

Andy Speyer

National Scout

Donovan Cotton

College Scout

Andre Forde

College Scout

Tony Hardie

College Scout

Tony Kinkela

College Scout

Antwon Murray

Midwest Scout

Brian McLaughlin

NFS/Combine Scout

Shane Scannell

Pro Scout

Alex Smith

Pro Scout

Cesar Rivera

Scouting Coordinator

A.J. Stevens

Football Administration Assistant

Will Edmunds

Scouting Assistant

Zach Smith

Scouting Assistant

Sean Conley

Scouting Assistant
Football Staff
Bobby Slater

Head Athletic Trainer

John Ames

Assistant Athletic Trainer

Scott DeGraff

Assistant Athletic Trainer

Pete Ruby

Assistant Athletic Trainer

Dr. Arnold Ramirez

Head Team Physician - All Medical Care

Dr. Barry Craythorne

Team Orthopedic Surgeon

Dr. Daniel Murphy

Team Orthopedic Surgeon

Dr. Mikel Anglin

Primary Care

Dr. Matt Swick

Orthopedic Surgeon/ Foot & Ankle Consultant

Spencer Dille

Director of Football Technology

Andres Trescastro

Director of Team Security

Brett Greene

Video Director

Matt Taylor

Assistant Video Director

Levi Lewis

Video Assistant

Justin Camp

Video Assistant

Brad Berlin

Head Equipment Manager

Mike Myrick

Assistant Equipment Manager

Alec Wargo

Assistant Equipment Manager

Kevin Luhrs

Team Nutritionist

Tyler Oberly

Director of Analytics

Joseph Larwa

Football Technology Assistant

Rob Julian

Director of Athletic Fields and Grounds

Tim Jarocki

Director of Team Operations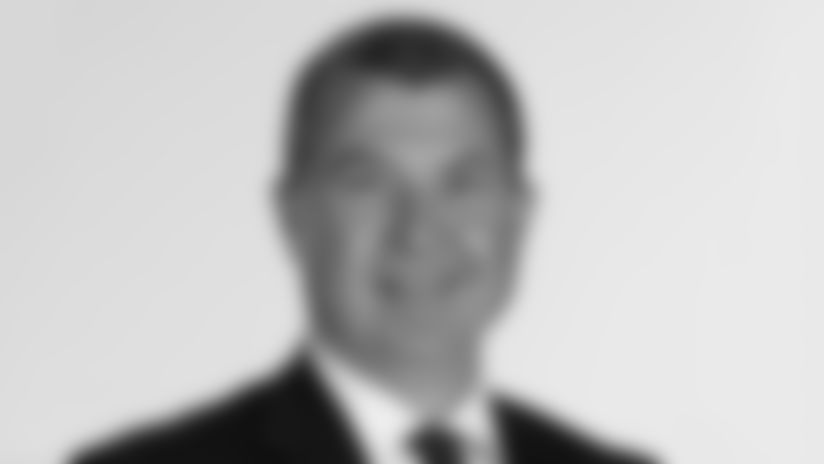 Brian Ford
Chief Operating Officer
Brian A. Ford, Jr. just completed his 11th year with the organization after joining the Buccaneers in 2006 and in his role, oversees all aspects of the organization's day-to-day business operations and community involvement. He works directly with team ownership to ensure that Buccaneers fans, season pass members and corporate sponsors receive a first- in-class experience. Under Ford's leadership, the Buccaneers have consistently earned top marks among NFL teams for customer service experience, ranking No. 1 in the league's annual Voice of the Fan report four of the past six seasons.
Front Office
Joe Fada

Chief Financial Officer

Atul Khosla

Chief Corporate Development & Brand Officer

Ben Milsom

Chief Ticketing Officer

Dan Malasky

Chief Legal Officer

Christi Bedan

Vice President of Digital & Media

Nikki Donofrio

Vice President of Marketing

Nelson Luis

Vice President of Communications

Kristin Hamwey

Vice President of Human Resources

Deno Anagnost

Vice President of Ticket Sales

Chris Cook

Vice President of Guest & Member Relations

Amy Taylor

Vice President of Group Sales

Martin Thorson

Vice President of Hospitality & Retail Services

Brian Bell

Executive Director, Tampa Bay Buccaneers Foundation & Glazer Family Foundation

Jeff Ryan

Director of Broadcast Operations

Marc Budine

Director of Corporate Partnership Activation & Marketing

Carey Cox

Director of Marketing & Brand Strategy

Matt Kaiser

Director of New Business Development

Jim Mackes

Director of Events and Entertainment

Caleb Quaid

Director of Business Administration

Michael Pehanich

Director of Communications

Bobby Carney

Director of Luxury Sales

Bill Burch

Director of Facilities

Amy Weber

Director of Ticket Operations

Michael Vanduyn

Director of Ticket Sales

Adam Smith

Director of Corporate Partnership Development

Nellie Fidura

Director of Operations

Lauren Compton

Director of Luxury Suite Services

Chris Denner

Controller