Yes, I 100% chose Vita Vea so I had an excuse to break down his offensive touchdown reception right before halftime. But I also chose him to challenge myself – I'm not exactly sure Vea knew what positions he played in Sunday's game against the Falcons. He did so many different things in this game, it puts my knowledge of multiple facets of the game to the test. In Vea's own words, 'There was a lot of weird in this game.' If you want to know just how many anomalies Sunday's divisional matchup contained, Scott Smith's Data Crunches are a good place to start. Yes, there were two this week because that much happened. And if that many anomalies happened – do they cease to be anomalies?
I don't mean to get so existential on you – this is football, after all. So, let's get down to the more tangible and break down three (very different) plays from Vea.
Bucs in 23 personnel (yes, you read that right)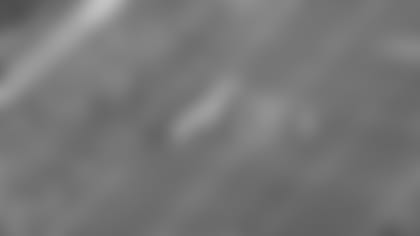 Anything goes at the goal line and apparently, the Bucs decide to prove that on this play. The first thing you should notice here is one of these players is not like the other. Vita Vea is aligned in a fullback position in front of running back Peyton Barber and behind a line that includes three attached tight ends. This, incredibly, isn't the first time we've seen this either. Vea ended up being the difference maker on a one-yard Barber touchdown run against the Arizona Cardinals in Week 10. In that game, he had initially aligned himself exactly as he is here, except he then went in motion and as an eligible receiver, blocked from the line of scrimmage. Here, Vea was again announced as eligible and Atlanta must have figured something similar was coming. But they should have known something was off right away.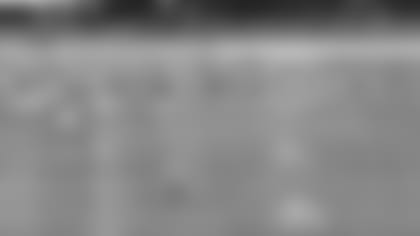 Barber didn't follow Vea on a block. In fact, Vea goes to the backside and chips the linebacker before blowing past him and skimming the goal line. The linebacker, Jermaine Grace, comes in unblocked and is beelining straight for Winston, but it doesn't matter. Vea is already in position across the plane and Winston floats a pass right to him. Vea grabs the ball, tucks it and scores. Quite frankly, Vea looked a little surprised he got the chance to show off skills he hasn't exactly exercised since his running back days in high school given his lack of choreographed end zone dance. He was still in disbelief in the locker room, too. And I'm still in disbelief I get to break this down today. May never get over it given that it combined all my favorite things: defensive player touchdowns, big man touchdowns and creative goal-line trickery. The perfect play doesn't exi-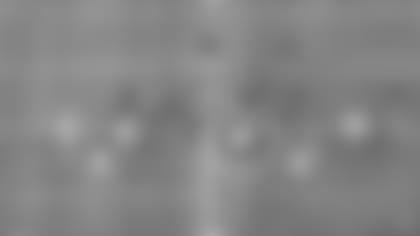 Back to Vea's primary side of the ball and he decides he wants to add a sack to his stat line *puts defensive thinking cap on* The Falcons are inside the red zone and are showing a 3x1 formation. The Bucs have a four-man front with outside linebacker Shaq Barrett in a five alignment in a two-point stance next to defensive tackle Ndamukong Suh lined up over the tackle in a four. Vea is in the front-side 2i and outside linebacker Jason Pierre-Paul is in an a wide-nine opposite Barrett but has a hand in the dirt. The Bucs have their nickel package with five defensive backs in coverage but it won't end up mattering.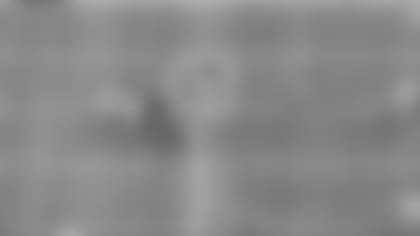 Ryan takes the snap out of the shotgun as all of his skill players release into their routes. JPP draws the left tackle out wide as he goes out to chip the running back off his route. The center has his eyes fixated on both Suh and Barrett, seeing if the right side of his line is going to need help with the two of them. He keeps an arm out in a half-attempt to keep Vea at bay along with the left guard, who has been left one-on-one with Vea, but isn't actually paying attention. One swim move later and Vea is past the left guard, flicks away the arm of the center, who still hasn't turned his head, and boom, brings down Ryan for a loss of six.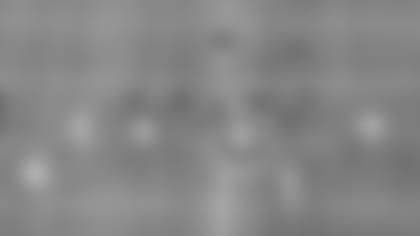 Yes, this is one play later. Needing a touchdown to get back in the game and put themselves within one score of the Bucs, Atlanta throws four wideouts out there in a 2x2 double-stack formation. They put Julio Jones in motion, but he settles back in as the ball is snapped. Running back Brian Hill releases immediately to the flat, leaving the o-linemen to deal with a four-man rush of Vea, Suh, Barrett and Pierre-Paul.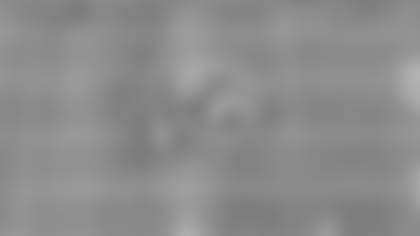 Spoiler alert: it doesn't go well. Barrett and Pierre-Paul close in quickly, forcing Ryan to try and get the ball out. Barrett was left one-on-one and his getoff alone gets him past the right tackle. JPP is simultaneously getting the better of the left tackle. Ryan then basically throws blind as Vea overpowers the left guard yet again and comes crashing down, trapping Ryan. Vea gets his hand up as Ryan releases the ball and bats it down for one of two passes defensed on the day. It forced the Falcons to settle for a field goal and prevented them from getting back into the game late.
Vita Vea: Wideout defensive tackle back?