The Buccaneers may have been down 17-0 at halftime of Sunday's game in Atlanta but no one was panicking. Least of all, Tom Brady. I mean, this is hardly the biggest deficit he's overcome against the Falcons.
"The sense of urgency in the locker room at halftime – it was very calm by him," said Head Coach Bruce Arians of Tom Brady. "'We've got the ball, let's go make a play.' Then, we go down and score. It lit a fire in the offense."
A fire that burned with the heat of 31 points. It ties for the second-largest comeback in team history… with the Bucs' Week Four win over the Los Angeles Chargers at home where the
Bucs trailed by 17 with less than two minutes before halftime. What makes this latest comeback so impressive is just how late in the game the Bucs trailed. As Scott Smith pointed out in his latest Data Crunch, Halfway through the third quarter, the Buccaneers were still down 17 points. But Brady engineered five straight scoring drives in the second half. He threw for 320 yards and two touchdowns, ending the game with a 110.4 quarterback rating. Those 320 yard were the most by any quarterback in the second half of a game this season. It's the most in any half by a Buccaneers quarterback since at least 1991. His 390 yards overall were a season high and the most in a single game for Brady since 2017. Forty-three years old, where?
He's now up for FedEx Air Player of the Week… again. You can vote below.
It was the fourth time Brady has brought his team back from down 17 or more points, which is the most of any quarterback in NFL history, according to NFL Research. Prior to Sunday, the last time he did it was in Super Bowl LI… against the Atlanta Falcons. Now, let's take a look at some of the crucial plays Brady made to make it all happen this time around.
1st & 10 @ Atlanta 33 (12:11)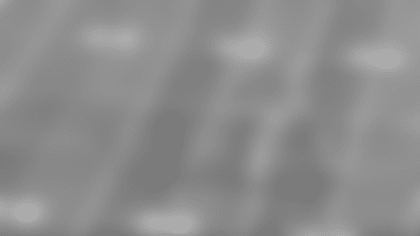 Brady didn't really bother with a lot of third downs in the second half. The Bucs managed to move the chains on first and second down, instead. They converted four of five total third downs in the second half, for the record. But on the opening drive of the second half, Brady hit wide receiver Mike Evans for 32 yards to really get the ball rolling on scoring and this is how the Bucs did it.
They actually start in a 3x1 formation with trips to Brady's right. Antonio Brown then motions down across the formation and lines up tight just outside Rob Gronkowski's outside shoulder. It's a quick stop because Brady immediately snaps the ball. He fakes the handoff to running back Leonard Fournette – it's play action and enough to draw the middle linebacker down. Brady then takes a three-step drop as the offensive line, along with Gronkowski, holds, buying Brady a bunch of time as all three receivers are now in vertical routes. Falcons look to be in two-man, meaning a cover 2 shell with two deep safeties and man coverage underneath. Brown is the first read on this play, but he has two defenders on him as the safety comes over to help, leaving three defenders to handle Evans and Chris Godwin on the opposite side. Evans curls to the middle of the field and Brady hits him right between the hashes as he himself gets hit. And Brady knew he was going to get hit. But he held on until the last second to get it to his second read and let it go at the perfect time. Evans makes the contested grab and the Bucs are set up at the one-yard line. They'd score on the next play and get on the board.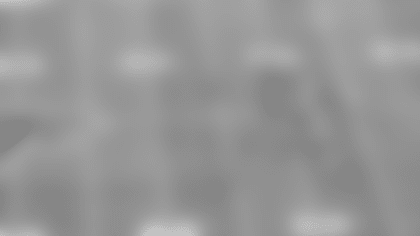 The Bucs actually start empty before running back LeSean McCoy trickles down and sets up on Brady's right. They're again in a 3x1 set, this time with three receivers to Brady's left and Gronkowski attached again to the line. In fact, all of the receivers are aligned tight with even Evans as the 'X' receiver well under the numbers. Brady is in the shotgun as the Falcons are showing pressure with seven defenders on the line.
Before the ball is snapped, Brady walks up to identify the Mike linebacker, given that he's actually up on the line of scrimmage. This is absolutely meant to try and confuse the quarterback and on third down, the Falcons actually only bring four as three players drop into coverage. McCoy takes a linebacker with him on a delay, offering Brady a checkdown option in the flat but Brady does an excellent job stepping up and sees Evans wide open on a crossing route near the left hash after Atlanta loses him in zone coverage and has a defensive tackle covering that spot. That's not going to work and Evans is able to make the catch and then some, adding on some extra YAC for a 26-yard pickup.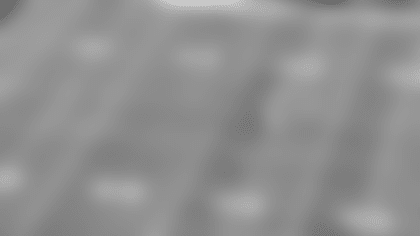 Just a few plays later, the Mike Evans show continued (I promise I'll show some throws to other receivers). This one was a 24 yard pickup that again set up another score. Brady is in the shotgun and Gronkowski pulls a fake motion just to help identify what coverage Atlanta is in. No one goes with him so it looks like the Falcons are in zone with three down lineman and a stand-up rusher at the line of scrimmage. The Bucs are empty with Brady alone in the backfield and have three receivers including Gronkowski to Brady's left.
Evans is actually inside under the numbers and as he releases, looks to be running an out. He instead runs a wheel and books it up the sideline. This is where it gets interesting because Brady does something he doesn't do a lot: he scrambles. He evades the pressure, scampers out to his right and throws to Evans on the run with pinpoint accuracy right before he takes another hit. At 43. It's amazing.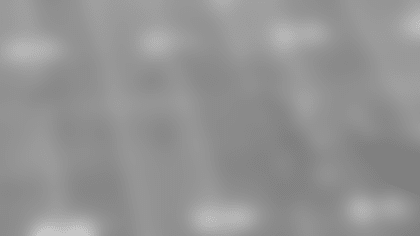 I promised I'd show Brady connecting with someone else other than Evans and who better than his old buddy Gronk? This was the play that got the next scoring drive going and resulted in a 17-yard pickup for Gronk. The Buccaneers have a bunch formation to Brady's right made up of Godwin, Evans and Brown (which, good lord). Bunches are much harder to defend for the defense because they can easily confuse defenders and they cut down on the amount of room they have to work with. Gronkowski is split out wide on the left side and Leonard Fournette is in the backfield with Brady.
What's crazy about this play is that it literally only works if it's Brady and Gronk. Brady knows exactly where to put the ball so that only Gronkowski can catch it. He places it perfectly up over top of the defender as Gronk grabs it along the sideline. It's just so perfect. And well, that's what happens when you leave a guy one-on-one with Gronk.
And then, of course, there was this:
No explanation needed. Though I do want to point out how quickly Brady gets through his progressions on this play. Brown looks to be the last read on this play judging from Brady's eyes. That's insane.