It was 'hunting season' for the Buccaneers' defense on Sunday as Head Coach Bruce Arians put it. The day ended up being a very long one for Minnesota quarterback Kirk Cousins as he was sacked six times throughout the game. It was none other than outside linebacker Shaquil Barrett who got things rolling, cutting Minnesota's first drive short with a third-down sack that forced a Vikings punt.
It wouldn't be his only sack of the day, either. Barrett would get another in the fourth quarter, giving him his sixth multi-sack performance since becoming a Buccaneer. He's tied for the most such games in that span in the NFL, currently. Barrett has a total of 27.5 sacks in that timeframe, which leads the league. He also ranks fourth in quarterback hits (51) and fourth in tackles for loss (28) since the beginning of 2019.
His success is undoubtedly helped by the system he is in and the players he is around (see: Jason Pierre-Paul and Ndamukong Suh, for example), but Barrett also helps a lot on his own. His stats aren't as gaudy this season as they were perhaps a year ago, but he is still making a tremendous impact. This season, he has the third-most quarterback pressures of any player in the NFL, sitting just behind Pittsburgh's T.J. Watt and Los Angeles' Aaron Donald.
That's why one of the plays below doesn't show up on the normal stat sheet – but was impactful nonetheless.
Here are a few highlights from Barrett's performance against the Vikings.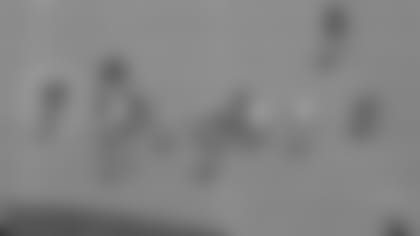 Three linemen have their hand in the dirt but four are on the line of scrimmage, including Barrett, who is lined up in a wide five. The Bucs are in their nickel package and on the interior of the front four are Ndamukong Suh and Steve McLendon. Anthony Nelson is opposite Barrett but has his hand down and watch what these four end up doing.
On the one side, Suh and Nelson end up interchanging their blockers, with Nelson handling the inside guard and Suh taking the tackle, which thoroughly confuses the center and takes him out of it. On the other side, McLendon does a great job forcing a double team as he ends up blocking the tackle while taking the guard with him. It allows Barrett to sneak inside and get a straight shot to Cousins before the guard can adjust again. He brings Cousins down eight yards behind the line of scrimmage which essentially knocks the Vikings out of field goal range (this was before they knew kicker Dan Bailey would miss all of his kicks that afternoon) and Minnesota would punt.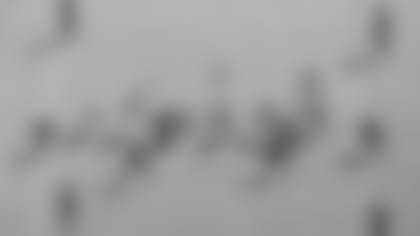 This is that play that I told you didn't show up on the stat sheet but was impactful, anyway. Barrett doesn't end up with a hit on Cousins for this, but he undoubtedly forced a hurried throw that fell incomplete. It gave the Bucs the ball back with 31 seconds to go before the half and resulted in a literal last-second field goal to put Tampa Bay up 17-6 at halftime.
Here, both Barrett and JPP are lined up on the interior, though Barrett is still in two-point stance standing up as the 3-tech. Suh and defensive lineman Will Gholston are on the outside, which you know the Minnesota tackles are dreading. The center slides to Barrett's side but his eyes are trained on Suh to make sure he doesn't overpower his man to get to Cousins from the edge. Meanwhile, Barrett disengages the guard as Suh forces his way inside, getting in the way of a whopping three blockers and Barrett is free to chase after Cousins, who has started to scramble away from the clutches of JPP. With no one between him and Barrett, Cousins has to get rid of the ball and throws it beyond where his receiver can reach.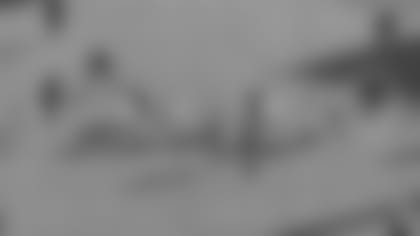 Rookie safety Antoine Winfield Jr., who led the team in tackles on Sunday with 11, nabbed himself his second strip sack of the season on the play before, which is what aided in Minnesota's already precarious down and distance situation. Barrett decided that wasn't enough though, and sacked Cousins again to push him back another eight yards. That may or may not have made the difference at that point in why Bailey missed yet another kick.
Barrett is in his familiar wide-five position, standing up on the edge but this defensive formation is still problematic for Minnesota's offensive line. If you notice, Barrett and JPP have switched sides and Barrett has inside linebacker Devin White looking like a potential rusher sitting right behind him. The Bucs only bring four but Barrett and Suh are left with only two blockers after McLendon draws a double team on the other side while JPP handles his blocker and is looking like he could get home, too. Barrett absolutely blows past the tackle and literally bounces off the guard to the inside as he beelines for Cousins and takes him down. Barrett said he's really worked on his power this year, previously working as more of a finesse player, and plays like these, it shows.