Inside linebacker Lavonte David is a victim of his own consistency. Week in and week out he makes the plays you need him to and then some. His skillset is unlike any other at his position and he's a coach's dream because of his reliability.
And because of that, he doesn't get recognized.
Great play is just expected out of him.
"He's been outstanding," said Defensive Coordinator Todd Bowles about David's first four weeks of the season. "He was like that last year every game, he just didn't get credit for it. He comes to work and does the same thing every time – that's like a normal day for him. He's very well prepared, he's very well in shape, he understands the game well and he loves to play."
Well, we finally got some recognition for the vet. It came in the form of the NFC's Defensive Player of the Month for September. It was the first time David had ever won the award.
So in the spirit of highlighting David, let's take a closer look at his game against the Chargers, where all he did was lead the team in tackles with 11, including one tackle for loss, while leading a defensive run-stopping effort that allowed the Chargers just 46 yards on the ground.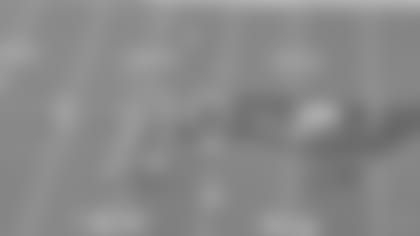 Let's talk about discipline and keeping your eyes trained on your assignment while STILL knowing exactly what's going on around you. That's one of the many things David is so good at and I'll show you in these back-to-back plays from the second quarter. On first down, the Chargers are in 13 personnel with all three tight ends attached to the right of quarterback Justin Herbert in the shotgun. He's got running back Joshua Kelley to his left in the backfield and tight end Stephen Anderson crosses Herbert on a pre-snap motion to line up on the left side.
The Bucs are in their base package with safety Jordan Whitehead in the box. Cornerback Carlton Davis travels with the tight end, likely signaling man coverage. Now, watch David. He sees Anderson cross the formation but then keeps his eyes trained on Kelley. He takes off with the running back and is there as soon as Kelley makes the catch from Herbert. Gain of just one.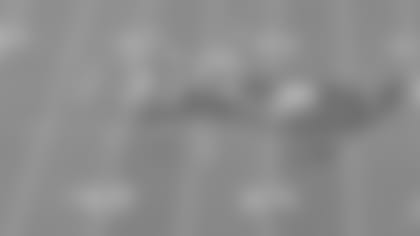 Again with the discipline. This time the Chargers are in 11 personnel with the tight end set back off the outside shoulder of the left guard and Kelley is lined up on Herbert's right. The Bucs are in their nickel package and send in Whitehead on a four-man rush as outside linebacker Jason Pierre-Paul drops in coverage instead of rushing.
David, despite Whitehead going in right in front of him, keeps his eyes trained on Kelley and is patient with his attack yet still gets there before Kelley can pick up more than a yard.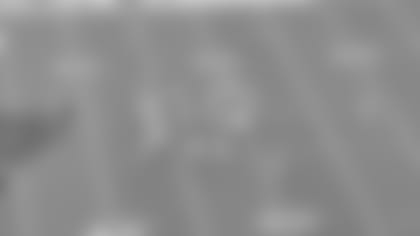 David has the most tackles for loss of any active linebacker since 2012 and has the third most of any player in that span, sitting behind just Houston's J.J. Watt and Los Angeles Rams' Aaron Donald. He shows why here. He is so good at anticipating and can get through traffic with his toughness. You've got Los Angeles in 12 personnel with two attached tight ends to the right side with Herbert under center and Kelley lined up in the backfield directly behind him. The Bucs are in their base package and David is talking to the line in front of him. You'll see exactly what he was saying as you watch the play.
His eyes stay trained on Kelley again. But defensive lineman Vita Vea takes on two blockers as defensive lineman Will Gholston does the same, which then allows David to squeak through the hole to meet Kelley in the backfield. Loss of one. Just like David anticipated.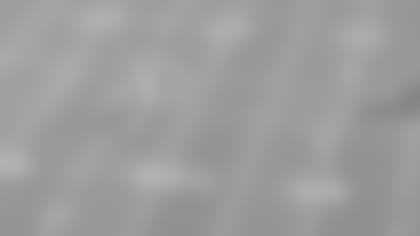 And just in case you thought that after nine years in the league David wasn't still one of the fastest players at his position or couldn't still lay the boom, think again. Here, he shows off his closing speed and his physicality as he finishes a great play by cornerback Sean Murphy-Bunting to stop the Chargers short of gaining a first down and some momentum.
Despite six guys on the line, the Bucs only rush four as both David and inside linebacker Devin White drop. But David keeps his eyes on where the ball is going despite the pocket collapsing around Herbert. He rolls out and gets the ball to Kelley again but Murphy-Bunting gets an arm on him just as Kelley tries to jump and/or hurdle him? PSA: Don't do that when David is right there, too. David finishes the tackle and stops him short of the line of gain. Chargers punt.