The Buccaneers are making history this season as the first team to play in their home stadium for a Super Bowl when they take on the Kansas City Chiefs inside Raymond James Stadium on Sunday, February 7. It's just one of myriad firsts this season has brought to Tampa Bay. But doing something that's never been done before isn't new to the Bucs. All it takes is one look at their coaching staff for proof.
---
---
See, the Buccaneers may boast the only staff in NFL history with all minority coordinators, but that wasn't much more than an afterthought for the man who assembled it.
"Those are the four best dudes I know."
Bucs Head Coach Bruce Arians, never one to mince words, was said man/magnet that attracted coaches from all different backgrounds and experiences to form his ideal staff in Tampa. The four best dudes? Those are his three coordinators and assistant head coach; Todd Bowles, Byron Leftwich, Keith Armstrong and Harold Goodwin.
Their resumes speak for themselves. Resumes that have nothing to do with the color of their skin, the year they were born or even how long they've been with Arians. Separately, their bodies of work are impressive. Together on one staff, they are downright astounding.
"Those are the four best dudes I know." Bruce Arians
What ties this group together is predictably, the first pillar of Arians' coaching philosophy: trust. It precedes 'loyalty' and 'respect' because if you have trust, the other two most likely follow. Arians may have a diverse staff of black, white, male, female, former players, career coaches, young, old, but it all works because they all trust each other. And how they came to that common trust varies as greatly as they do.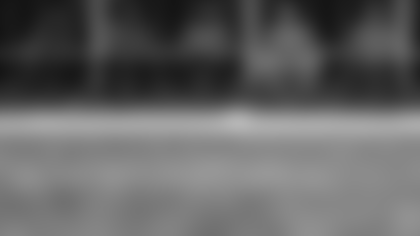 ---
---
"From the standpoint of we come in this building every day, or Arizona, or Indianapolis, it's a comfort level knowing that everybody at the table has your back," said Assistant Head Coach and Run-Game Coordinator Harold Goodwin. "It's a comfort level knowing that every person is going to get their job done. It's a comfort level that [Arians] as a head coach or coordinator at those previous stops, doesn't have to micromanage everything.
"I think that's a beautiful thing."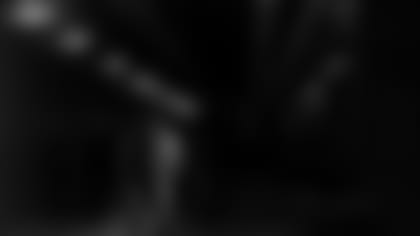 Goodwin, or "Goodie" as he's known around the office, has been with Arians for years. Following a football career that took him to the University of Michigan as a player, Goodwin first entered the league as an assistant offensive line coach with the Chicago Bears for three seasons in 2004. He was then brought in by Steelers Head Coach Mike Tomlin in 2007, who he knew from collegiate camps while Tomlin was in the college coaching ranks. The transition to Pittsburgh provided an introduction to Arians, then the Steelers' offensive coordinator.
"[Arians is] a guy that if he likes the way you work and he can trust you, you're always going to be good with him." Harold Goodwin
Goodie was not only assisting the offensive line, but also playing the role of offensive quality control – and putting in the hours to match. That earned Arians' trust. Loyalty followed as BA took him to Indianapolis in 2012, then Arizona too. And the respect? Well, Goodie has Assistant Head Coach in his title here in Tampa, doesn't he? Soon, both Arians and Goodwin hope, he'll drop the 'assistant.'
"[Arians is] a guy that if he likes the way you work and he can trust you, you're always going to be good with him," said Goodie.
---
---
Offensive Coordinator Byron Leftwich also met BA in Pittsburgh, in the middle of his nine-year NFL playing career. He had been brought in from Jacksonville to back up quarterback Ben Roethlisberger, then in his fifth season. The trust between Leftwich and Arians happened quickly. As in, the first 48 hours of ever meeting each other, quickly.
Leftwich had just signed with Pittsburgh the day before a Steelers' preseason game in 2008. Right before a two-minute drill, Roethlisberger tweaked something and limped off the field. Their other backup quarterback wasn't available. So, Arians looked at Leftwich and said, "You're going in."
Leftwich didn't know the names of the plays. He didn't know the hand signals. He hardly knew his teammates at that point. But he knew the concepts from his prior four years' experience in the league, at least. BA showed him an 8 ½ x 11 sheet of paper with a list of 10 plays on it, all numbered. Leftwich studied the numbered calls for a few seconds before throwing his helmet on and trotting out onto the field.
"I just told him, tell me the number," recalls Leftwich. "He'd tell me 'two, two, two' and I'd just picture the play that was in two."
Leftwich had committed them to memory by number. He says the drive went for about 80 yards and the Steelers scored. He came back to the sidelines to an incredulous BA, shaking his head, "I don't know how in the hell you did that kid, but that was pretty good."
"I bet he doesn't even remember that," chuckles Leftwich.
Either way, trust was born that day. Leftwich gained perspective in Pittsburgh, working for the first time as he says with a truly different and gifted quarterback in Roethlisberger. He soaked it all in and learned to speak Arians' language, too. Arians saw so much promise in Leftwich that he bugged him for the better part of two years after Leftwich retired to become a coach. His coach. Finally, Leftwich conceded.
"I always say the joke I was struggling on the golf course, but it wasn't that," laughed Leftwich. "It was more about who [Arians] was. I knew that if I were to get into coaching, there were very few people that could lead me to it because I didn't have a perspective of what it was. Even though when I was a backup in Pittsburgh, I did a lot of things that a coach would do, I never saw myself as a coach.
"He called me, and it was more matter of fact. He would always say hey man, you'd be a hell of a coach. You should think about it. This time, it was something different. And maybe I was just ready."
There weren't contract talks. BA and Leftwich never settled on a timeline in Arizona. Leftwich can't even remember what he made that first year working for the Cardinals. He just kept showing up; through OTAs, through Training Camp and then finally, the season. He'd stay for two seasons in Arizona. And in 2019, it led him to Tampa, to work side by side with coaches that have even more perspectives – something he sees as a tremendous asset.
"This time, it was something different. And maybe I was just ready." Byron Leftwich
"Just speaking about staff, I remember Todd, I was a D.C. kid," said Leftwich. "I grew up rooting for Todd Bowles. [The Washington Redskins] were my team. I used to hear how smart he was as a player back then. You see why he's coaching. I can imagine how smart of a football player he was and then I get here and get an opportunity to meet him. Now, that's someone I learn from every day. This is a former head coach in this league.
"I've got people I can lean on from a coordinator standpoint that have been through the things I've been through that can help me become a better coach. Todd makes me a better coach every day."
---
---
Bowles played eight years in the NFL for both Washington and the San Francisco 49ers as a safety. From very early on in his career, he was tasked with calling the defense from the field. He became that player that everyone relied on; a maestro conducting his orchestra, like he still does as the Bucs' defensive coordinator now.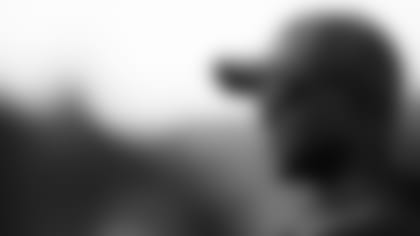 "I grew up rooting for Todd Bowles. [The Washington Redskins] were my team. I used to hear how smart he was as a player back then. You see why he's coaching." Byron Leftwich
He's the only other man on staff besides Arians that has held an NFL head coaching title. Bowles served as head coach of the New York Jets from 2015-2018, climbing to one of the 32 most coveted spots in the league because of those aforementioned smarts, his experience both as a coach and as a player and his ability to translate all of that to those that play for him.
"It helped me see the entire game probably sooner than I wanted to or would have learned it if I wasn't calling the signals because you were responsible for seeing so many things other than your job," Bowles recalls about being thrust into a prominent role early in his playing career. "It helped me get into coaching without even knowing I was getting into coaching."
"It helped me get into coaching without even knowing I was getting into coaching." Todd Bowles
And he'd been doing it since college, though the scheme wasn't as complex, when he met a fiery young first-time head coach in Arians in 1983. Their initial interaction was mostly limited to that of a typical redshirt sophomore and his new head coach, even if the twang and reputation BA came with was anything but typical of Temple at the time.
"Well they came from Alabama and we were all city kids, so it was a little bit different early on," Bowles laughs. "BA was very vocal back then, even more so than now. He had a lot of cuss words and there wasn't much room for error back then. He commanded maximum effort and maximum trust back then. Those who could hang stuck with him and those who couldn't got off the boat.
"He backed up everything he said," Bowles continued. "It's ok for a coach to be honest and say whether it's the player's fault or his fault and come out and say that. He knew what buttons to push with the team. It's very easy to trust somebody like that."
That trust carried them through Bowles' playing years, as they kept up with each other and then into the early stages of Bowles' coaching career, where they met back up – this time as coworkers – in Cleveland in 2001. Bowles was hired as the secondary coach. Arians was the offensive coordinator.
"We had fun going up against each other in practice every day," Bowles smiles, almost deviously.
The first chance Arians had to create his own staff, he hired Bowles as his defensive coordinator.
That was in Arizona in 2013, when Arians was finally given the opportunity to become an NFL head coach. And it all stemmed from something that started decades earlier clear across the country in north Philly.
---
---
Also around for those Temple days was Bucs Special Teams Coordinator Keith Armstrong. Back then, Armstrong was a 'grinder' as he puts it, playing defensive back for the Owls. Whatever the team needed, he did. He stayed focused on the field and out of trouble off it. That left an impression on Arians.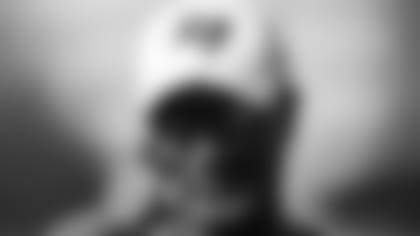 "You look at the whole picture and you say ok, why did you hire me? Because we're qualified coaches." Keith Armstrong
"It was how I played," Armstrong said. "I was always in the weight room, always practicing hard. I think [Arians] sees people's character over the long haul. He sees that even when situations change, you stay the same. And I think he just saw the work ethic."
Temple was actually the last time Armstrong and Arians even worked together, after Arians insisted Armstrong become a Graduate Assistant at Temple when he was done playing instead of taking a teaching job. That was in 1987. Not for lack of trying, but after stints in college and over 25 years in the NFL, the two were finally reunited in Tampa in 2019. This time, Armstrong brought with him a wealth of knowledge and experience, serving most recently as the Falcons' Special Teams Coordinator for 11 seasons.
Quite the resumes, huh? And that's what led them all here. That's what got their current head coach, and all the others along the way, to trust them. That's what makes them the best guys BA knows.
"Look at the body of work," Armstrong said. "You say he's a minority coach, ok, but he's been one of the best and been doing it for a long time. You look at Todd, it's the same thing. And sure, Byron is young coach, but he did a hell of a job this year. You look at the whole picture and you say ok, why did you hire me? Because we're qualified coaches."