By now, you know quarterback Jameis Winston had yet another career day as he became the only player in NFL history to record back-to-back games with over 450 yards passing. He also bested his own franchise single-season touchdown record, throwing four touchdowns to bring his season total to 30. Three of those touchdowns went to wide receiver Breshad Perriman, who amid injuries to Mike Evans and now Chris Godwin, has stepped up in a big way the last couple of weeks. He recorded his first multi-touchdown game of his career against the Lions, getting into the end zone three times.
Let's take a look at all three.
1st & 10 @ DET 34 (07:30)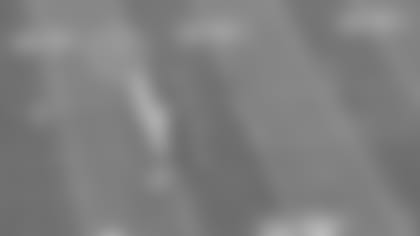 The Bucs come out in 12 personnel, putting receivers Breshad Perriman and Chris Godwin on opposite sides of the formation, each halfway between the hash and the numbers. Quarterback Jameis Winston is under center with running back Ronald Jones about seven yards in the backfield. The Lions are showing a quarters zone coverage on the back end.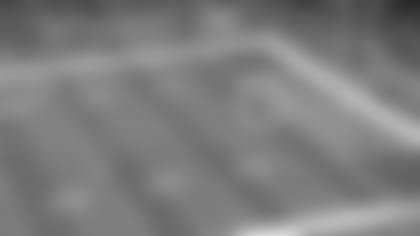 Safety Will Harris gets caught in no-man's land, with no one really coming into his zone. By the time he realizes the ball is going to Perriman on a post, it's too late. Perriman beat the corner outright to the end zone and after faking the handoff to RoJo, Winston delivers a beautiful ball that drops in his lap for the score. Right tackle Demar Dotson does a good job keeping his man at bay, as does tight end O.J. Howard. The rest of Detroit's line is occupied on a good sell from RoJo and the rest of the offensive linemen 'blocking' ahead of him.
3rd & 15 @ DET 25 (08:19)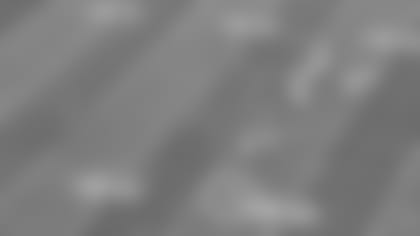 The Bucs have three receivers in a bunch formation to Winston's left with Perriman as the outside receiver. They're in 11 personnel, running back Dare Ogunbowale flanking Winston's right in the shotgun and tight end Cameron Brate attached to the formation on the same side. Detroit has two high safeties in coverage and has a split formation up front with a defensive end in a wide nine and end up bringing a four-man rush on third-and-long. Before the snap, Perriman motions out wide right on the numbers and a Lions corner follows, showing they're in two-man coverage.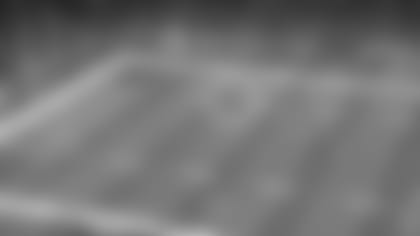 The safeties get preoccupied with Godwin and Watson, completely losing Perriman as he takes off on a crossing route, using his speed to get some good separation from his only defender. Winston hits Perriman on the opposite numbers and he's then free and clear to the end zone.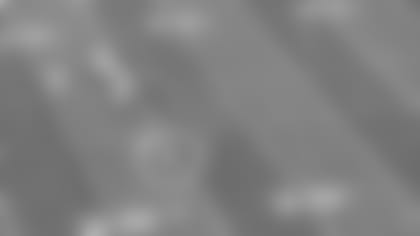 This looks a tad familiar now, doesn't it? Bucs are again in a bunch formation with three receivers, this time to Winston's right. Ogunbowale again flanks Winston away from the receivers and tight end O.J. Howard is the one attached to the formation to that same side. Perriman is now the two receiver, on the line of scrimmage as the point of the bunch. Ishmael Hyman is also in place of Godwin or Miller, who had both exited the game with hamstring injuries, as the outside receiver. The Lions again have two deep safeties but seem to be in zone coverage this go around after cornerback Justin Coleman comes in on the blitz. In fact, you can see him turn around to the safety to make sure he's aware of wide receiver Justin Watson.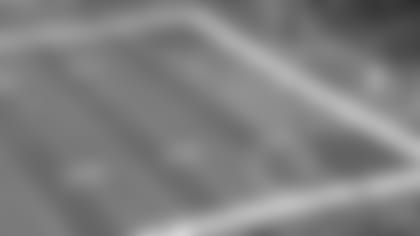 Hyman is the guy in motion and a corner trails him but the safety to the front side sits as Watson comes into his zone. He keeps his eyes on Winston and even though he ends up recognizing the ball is going to Perriman, Winston delivers a perfect ball to Perriman just before he crosses the plane into the end zone for his third score of the game. Ogunbowale keeps his defender at bay in pass protection but Coleman wasn't accounted for at all. Winston did a great job getting rid of it before Coleman could get there, though.