Outside linebacker Jason Pierre-Paul was in midseason form on Sunday. Never mind that he hadn't played a down of football in 10 months. JPP was activated from the non-football injury list on Saturday, making him eligible to play for the first time in 2019 against the Titans in Tennessee. Pierre-Paul sustained a broken neck in a car accident during the offseason but had been eyeing a Week Eight return since the beginning of the season. He delivered right on time and joined the team midway through their season ready to play.
In his very first snap of the game, he sacked Titans quarterback Ryan Tannehill and didn't let up - playing a big role in containing running back Derrick Henry and the Tennessee ground game, too.
Not only is JPP an incredible player in his own right, but being part of a defensive front that includes guys like Vita Vea, Ndamukong Suh and Shaq Barrett really make things difficult for opposing offenses. Things that you could get away with before, like using a tight end on a blitz pickup, don't quite pan out when the guy they are supposed to block is a guy like Pierre-Paul.
Needless to say, I couldn't wait to get my hands on the tape of JPP's sack and subsequent game. And now I'm delivering it to you. Let's break JPP's incredible return down.
2nd & 11 @ TEN 24 (10:52)
Tennessee in 11 personnel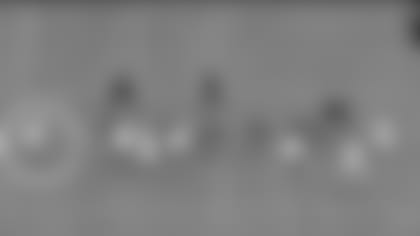 Quarterback Ryan Tannehill has a standard five-man protection initially, before tight end Jonnu Smith motions over and attaches to the left side of the offensive line. The Bucs have Ndamukong Suh and Vita Vea as the only down linemen, with outside linebacker Carl Nassib and inside linebacker Lavonte David roving underneath. Nassib then settles on the line in the 4i alignment between Suh and outside linebacker Jason Pierre-Paul, who has checked in for his first snap of the game opposite outside linebacker Shaq Barrett on the other side. With the tight end motion, safety Jordan Whitehead adjusts, which indicates to Tannehill he's got man coverage most likely. And he's right.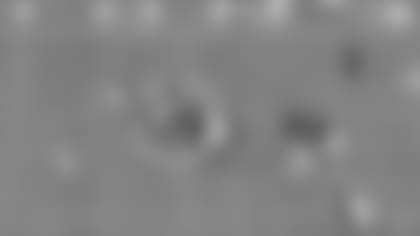 Only Tannehill won't get the opportunity to find his most favorable matchup. He fakes the handoff to running back Derrick Henry, as he crosses Tannehill's face from right to left. Henry ends up blocking Barrett who has beaten his one-on-one matchup with the left tackle and gotten behind Tannehill. It forces Tannehill to step up and though his right guard and tackle are holding off Suh and Nassib, it leaves the tight end Smith, coming from the other side of the formation, to pick up the blitz. What the Titans clearly didn't count on was that blitzer being JPP. Smith has no shot as Pierre-Paul basically just reaches over him with his incredibly long arms to bring Tannehill to the ground. First snap, first sack.
Tennessee in 12 personnel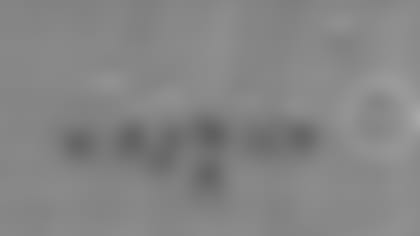 Tannehill is under center with Henry and tight end MyCole Pruitt, acting as a fullback, in an 'I' formation before Pruitt splits out to Henry's left. Smith is also on the left side of the line with his hand in the dirt. It looks like Henry is going to try for his left on a handoff, the opposite side of where JPP is lined up in a wide-five. He's got Nassib opposite him on the other side with Vea, Suh and Gholston inside.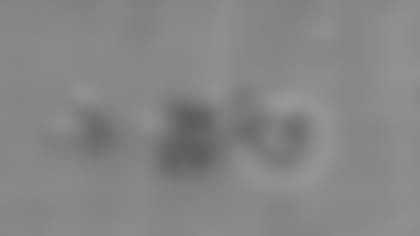 The play indeed ends up a handoff to Henry but instead of his blocker favoring the closed side where there's more protection, Pruitt leads Henry to the right side of the formation as the left guard pulls to the right to block for Henry attempting the open-side A-gap. He just completely whiffs on JPP, leaving Pierre-Paul a clear path to Henry in the backfield as he gets underneath the block. It also resulted in a one-on-one matchup for Suh on the inside, which you'll notice below, he beat easily to help force Henry right into JPP. It resulted in a loss of two on the play.
Tennessee in 13 personnel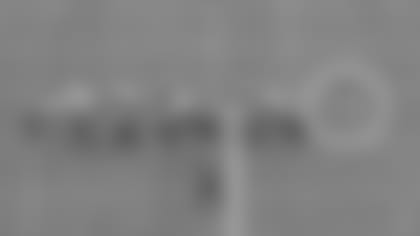 Yep, 13 personnel, as in a three-tight end package. Tight end Jonnu Smith is initially split out wide before motioning inside between tight end Anthony Firsker, lined up on the hash, and the offensive line. Tight end MyCole Pruitt is ahead of running back Derrick Henry again in an 'I' formation with Tannehill under center.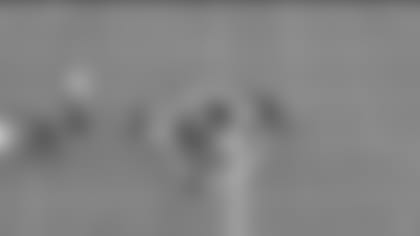 The Bucs load the box, anticipating the run and both JPP and Anthony Nelson are aligned wide opposite each other. Blocker eaters Beau Allen, Will Gholston and Rakeem Nunez-Roches are in the middle, with Nunez-Roches to Pierre-Paul's side. As Tannehill hands the ball off, Nunez-Roches draws a double-team from the right guard and tackle, again leaving JPP unaccounted for. Pruitt was too concerned with finding a hole up the middle to lead Henry through, that he completely misses JPP coming in uncontested, as JPP drops Henry for a loss of one behind Pruitt. Also notice Allen holding off his man with one arm, forcing Henry back inside and into the waiting arms of Pierre-Paul.