Over 350 Girl Scouts got to test out their football skills with the Tampa Bay Buccaneers this weekend at the Scouts' "Things a Girl Can DO" event. The Scouts participated in Play 60 and Quarterback Challenge Drills with the Buccaneers Street Team, getting to test their agility, speed, and strength. 
The Girl Scouts of Gulfcoast, Florida hosted the event on Sunday at Camp Honi Hanta in Bradenton to kick of their new year and encourage girls to join the Scouts.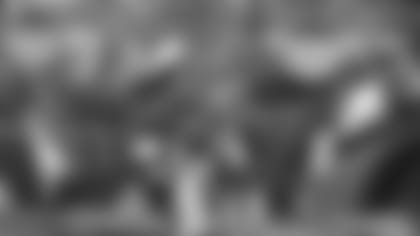 "We so appreciate the Tampa Bay Buccaneers commitment to our area and their acknowledgement that their community extends past the immediate Tampa area," said Patricia Ramthun, Director of Corporate Communications for the Girl Scouts of Gulfcoast Florida. "Their participation in our Girl Scout Things A Girl can DO! event, was not only exciting and fun for the Girl Scouts and their families, but was also a perfect fit with our organization's focus of building girls of courage, confidence and character who make the world a better place, by promoting healthy and active lifestyles and safe activities." 
The Girl Scouts of Gulfcoast are made up of nearly 7,000 girls in grades K-12, plus over 3,000 adults. They will be joining the Buccaneers on Scout Day at Raymond James Stadium when the Bucs take on the Atlanta Falcons on December 6th.
"We look forward to growing this continued partnership and together positively impacting girls in our community," said Ramthun.
Those interested in participating in Scout Day with the Buccaneers can contact Courtney Grovatt at 813-870-2700.